Hotel ICON is just a little bit individual. Located in the bustle and energy of Tsim Sha Tsui, we are a luxuriously designed hotel with a uniquely intimate feel
Save 30% Off All Rooms with Free Wi-Fi and Mini Bar!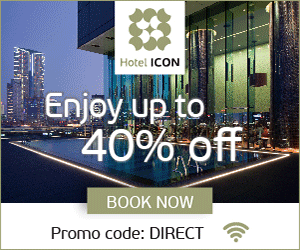 Hotel and rooms with offers. dining, meeting rooms and events. icon edit.Stay longer and save more.